Lifestyle is medicine for ageing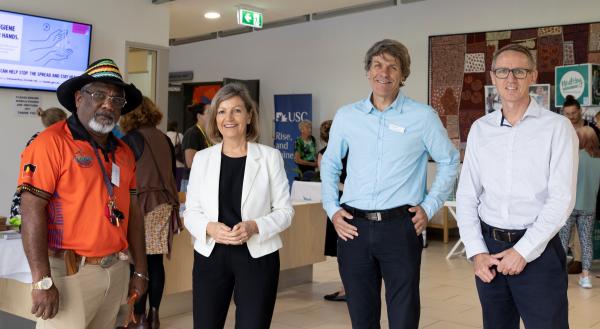 As the year's tick over and we all grow older the secret to a healthy long life is a daily dose of lifestyle medicine made up of a balanced diet, exercise, a good social life and reconnecting with nature.
That's the advice from Dr Sam Manger, President of the Australasian Society of Lifestyle Medicine and keynote speaker at the Healthy Ageing – Getting Old is not a Disease! forum held at USC last week.
Sunshine Coast residents gathered at the forum held in partnership with Sunshine Coast Council and USC to hear from a range of health experts about the latest chronic disease research and lifestyle recommendations to help them put their best foot forward in the future.
Special guests were from Sunshine Coast…