Woman killed as her car is hit by a train at a level-crossing near Lindum station, in Brisbane's east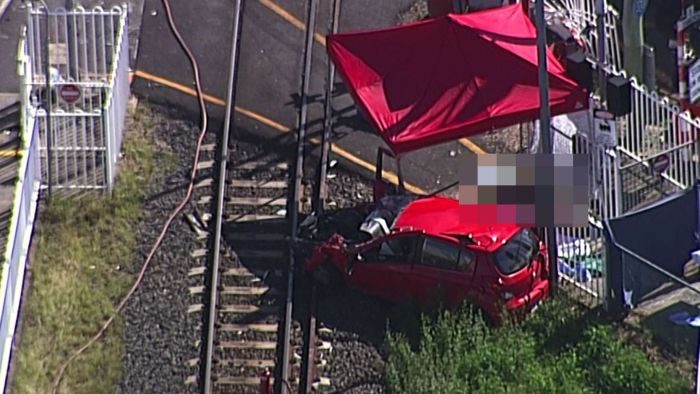 A woman has been killed when her car was struck at a level-crossing by an express train in Brisbane's east.
The woman's car was struck by a train near the Lindum station on the Cleveland line about 1:45pm.
Services are blocked in both directions.
Police Inspector Carl Hahne told ABC Radio Brisbane it was a confronting scene.
"This train was an express train, so you can imagine the impact was quite catastrophic," he said.
"Therefore we've got a large area of debris from the vehicle that we have to examine.
"We're doing that as meticulously as possible, but we're also aware that [there are] commuters on a Friday afternoon.
"This line's a major train line, so we're working very closely with Queensland Rail to get it cleared."