PM says minister 'vigorously' denies allegations of rape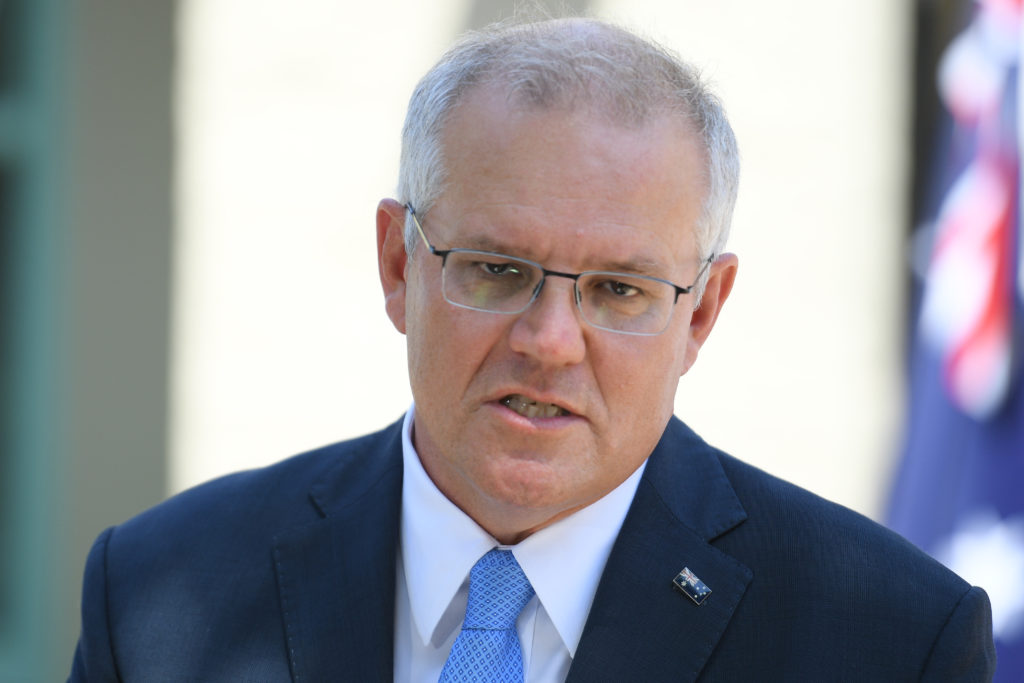 Monday March 01, 2021
Prime Minister Scott Morrison has revealed the cabinet minister accused of a historical rape has "vigorously rejected" the allegation while the lawyer for the alleged victim has called for the man to be stood aside while the matter is investigated.
Prime Minister Scott Morrison answers reporters' questions at Kirribilli House today. (AAP Image/Dean Lewins)
Morrison insisted the minister, subject to an allegation of rape in the 1980s, was entitled to be presumed innocent.
Greens senator Sarah Hanson-Young, Labor's Penny Wong and Morrison were sent a letter…