Gympie man, 28, charged after six-hour shooting rampage, police allege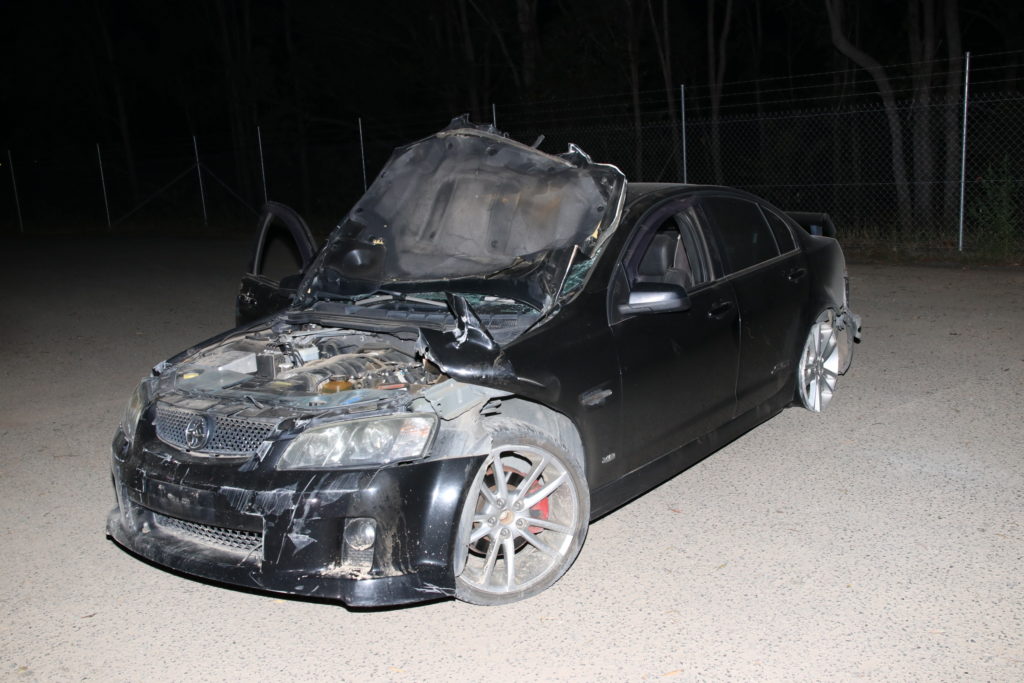 Monday March 01, 2021
A man has been charged after he allegedly fired a shotgun more than 16 times in a frightening attack at his Gympie workplace in on the weekend.
Police allege the man allegedly continued to drive around Gympie without tyres on the rear rims of the 2007 Holden Commodore. Photo: QPS
The 28-year-old man was arrested after allegedly going on a six-hour rampage in Gympie that started when he threatened to shoot a colleague at a hotel just before 6:00pm on Saturday.
A woman was allegedly forced to flee with her children after the man then returned home and argued with…