Six Wins in a Row | Brisbane Heat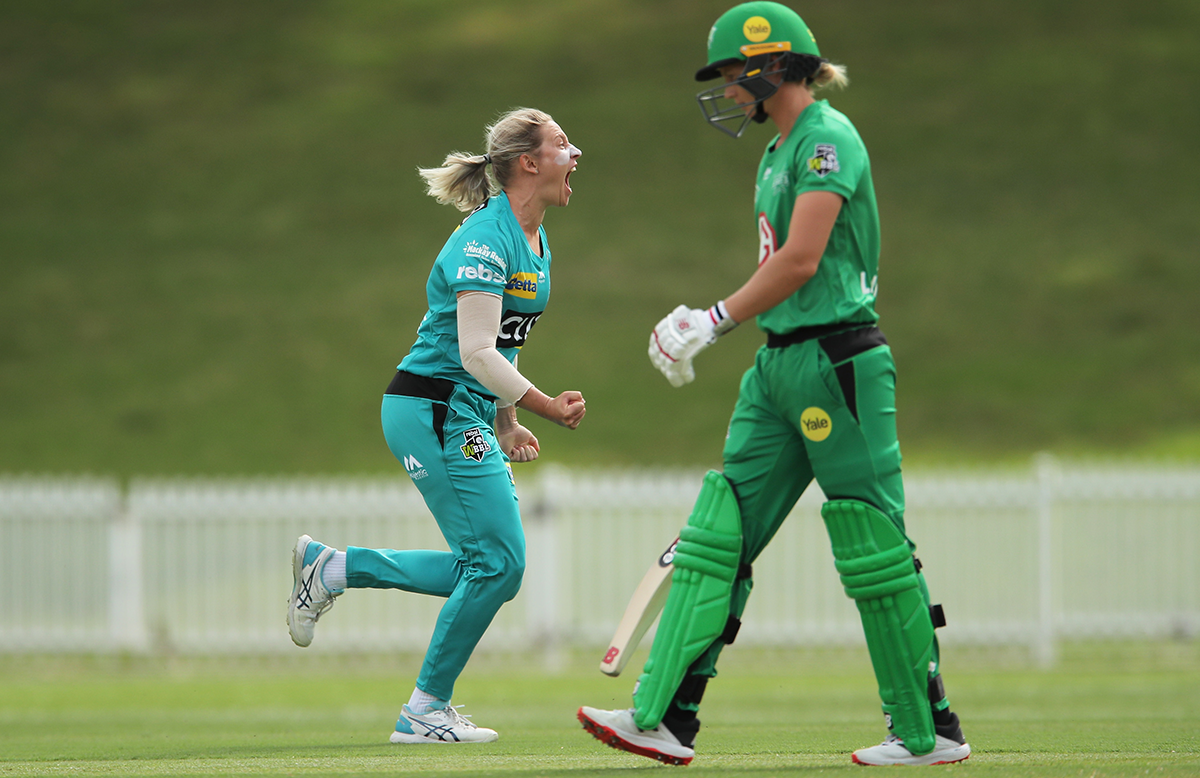 The Heat's sixth victory on the trot again demonstrated their composure and ability to hang in the contest against their opposition before counter-attacking.
Second-placed Brisbane take on the Melbourne Renegades tomorrow with a spot waiting in next week's semi-finals as the competition reaches a crescendo with half a dozen teams still in contention.
Brisbane's under-rated attack again did the job, taking key wickets and more importantly, never letting the run-rate balloon to alarming levels.
Grace Harris picked up 2-8 from two overs while Amelia Kerr (1-23 from four overs) and Nicola Hancock (1-30) were reliable once more and Charli Knott snapped up the key wicket of set batter Mignon du…